Posts: 6
Joined: Wed Feb 19, 2014 9:58 am
Location: Luckenwalde
Real Name: Michael Schröer

Tue Oct 29, 2019 2:21 pm
Hello we programm an webpased scoreboard GUI simple to use with CasparCG 2.2 or Open Broadcaster Software OBS. You can try it out on
http://www.guppyi.com
.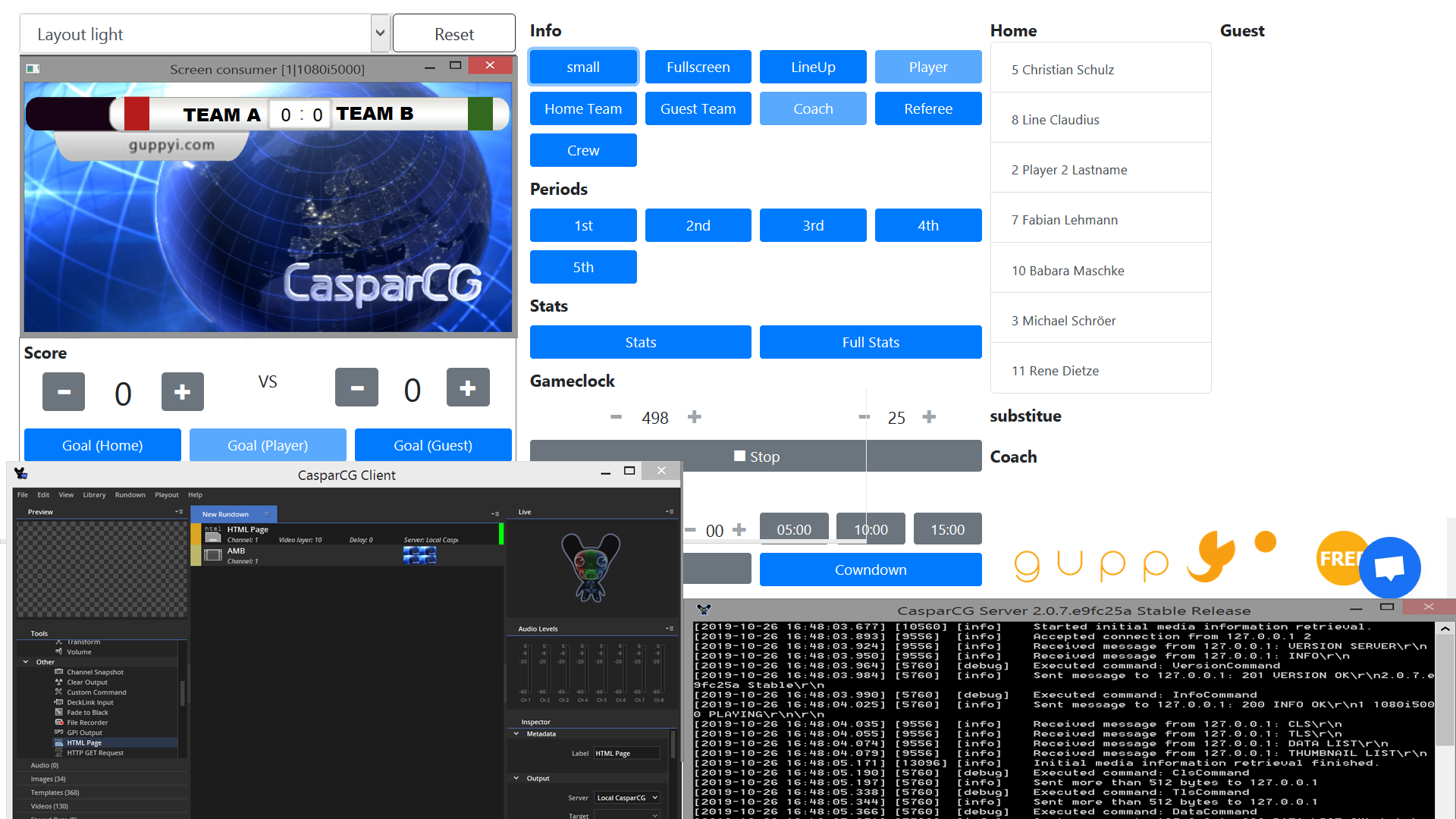 live input and output is Blackmagic Decklink 4k
Scoreboard features:
upload custom layout
add Teams and Player
display score, gameclock, counter, Lineup, Home and Guest Team
show a counter
crawl with the next upcomming games, Lineup or free Text
all elements you can edit (position, transition, size, layout)
you can see many tutorial online at
http://www.guppyi.com
And if you have an idea that we also can present please post it.
Next step is that we also add an Caspar Client to control Caspar. For OBS we have also integrate OBS remote control
best regards
michael
Last edited by
MichaelSchr
on Fri Nov 01, 2019 9:03 am, edited 1 time in total.
http://www.incast.de
http://www.guppyi.com