Posts: 14
Joined: Fri Oct 06, 2017 3:14 pm

Fri Dec 08, 2017 3:33 pm
I'd like to share my idea for controller - thanks to Blackmagic Design for the expansion port in this great little camera.
My main assumption is to make Micro Cinema Camera more comfortable to use in the field, something more similar to DSLR rather than full blown shoulder rig. I developed hand grip with built-in controller, getting hand held mini rig just little bit bigger than DSLR.
Features:
- Based on Arduino
- Uses S.BUS to control REC, focus, and all other functions, including firmware v4.7 ones
- Powered by 5V provided by Micro Cinema Camera
- Contains DC-DC converter (input voltage 3-30V), so that it can feed BMMCC with 12V - the goal is to have single battery to power camera and monitor, but it is not a must, both can be powered with their own batteries
- Equipped with REC button, analogue joystick (to operate focus and zoom - the further from centre, the quicker the change is) and encoder (all other functions), 5 LED-s are used as simple "user interface"
- Standard rosette is used to mount to cage or any other hardware, so the grip can be rotated
- Housing made of PLA (3D print) and aluminium
Starting point: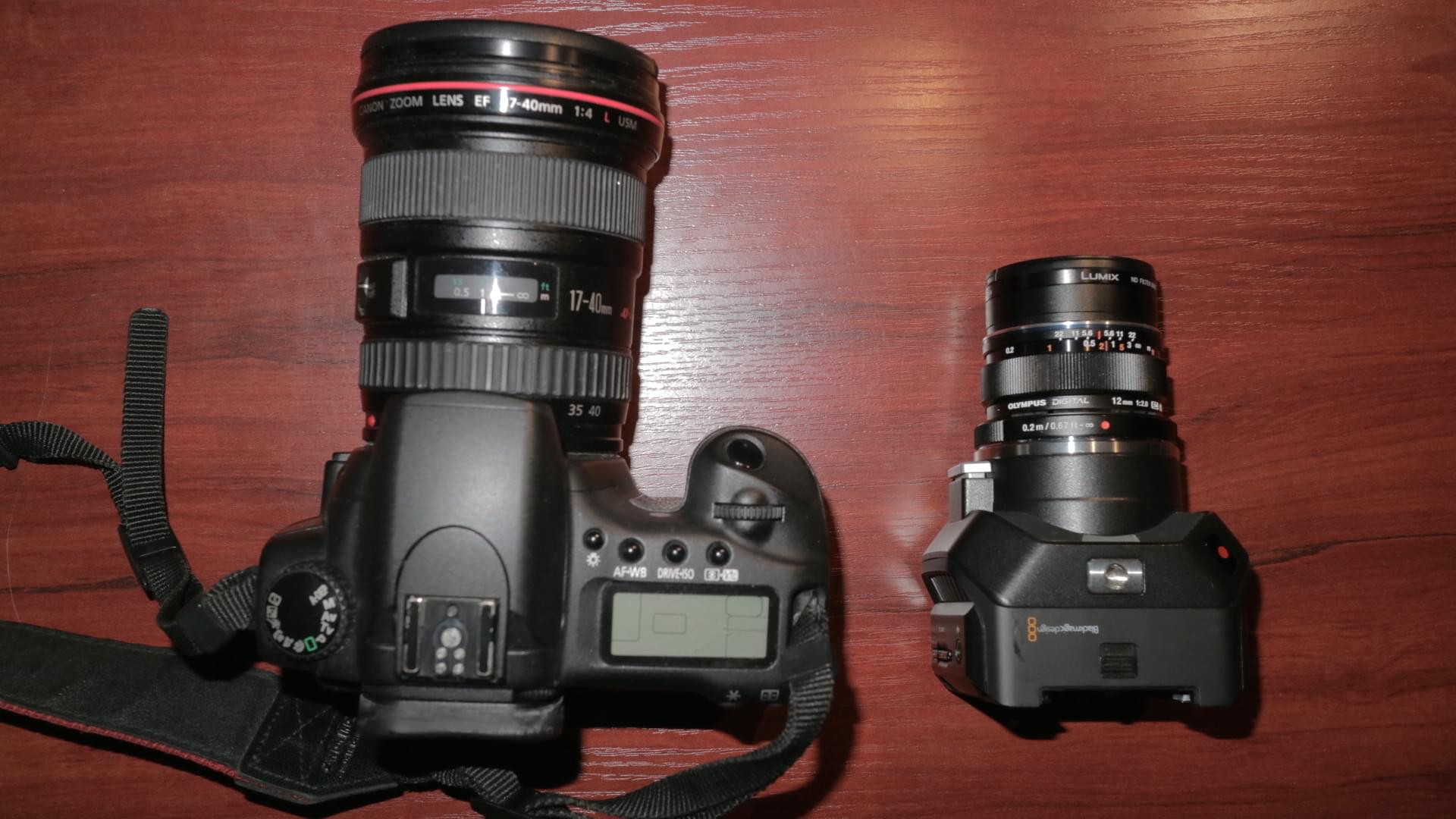 Fully equipped set. I built custom cage specifically for my needs, but the controller can be used with versatile cages available for this camera: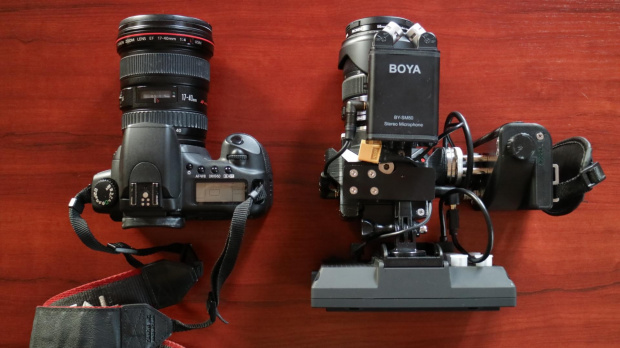 I use 5" monitor, it's difficult to find something smaller: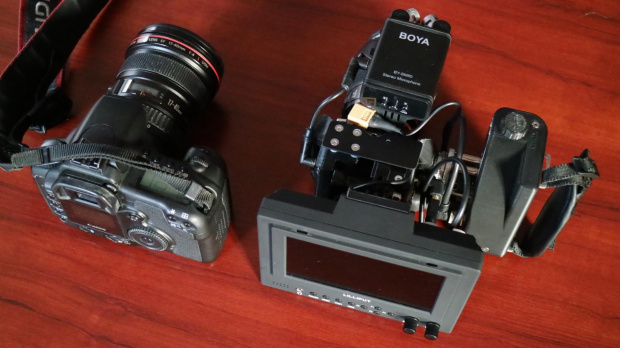 In this position it can be held like video camera, balance depends on lens attached, again smaller monitor would be better: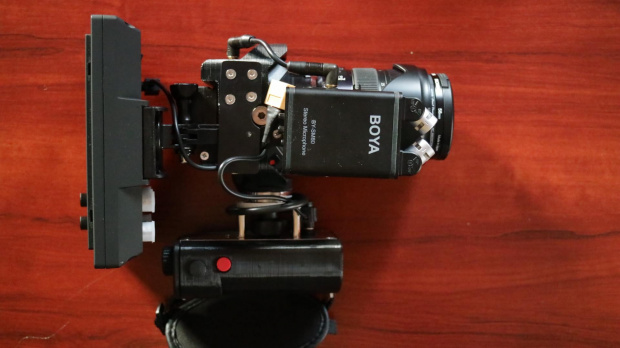 Operated by index finger and thumb, like most of hand grip controllers: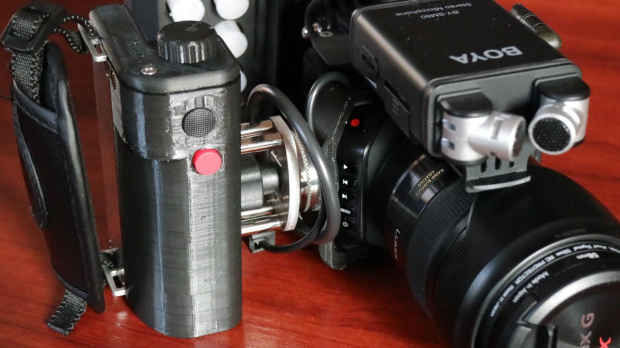 My experience is that it is not so difficult to build a desk prototype. The most difficult and expensive part is the housing actually. Except the housing it contains custom designed PCB inside. Now this is fully working device, nothing else to do, except anodized aluminium elements to replace existing shiny ones.