Posts: 75
Joined: Tue Aug 04, 2015 6:49 pm

Thu Sep 21, 2017 7:31 pm
How to fix that ALPHA issue?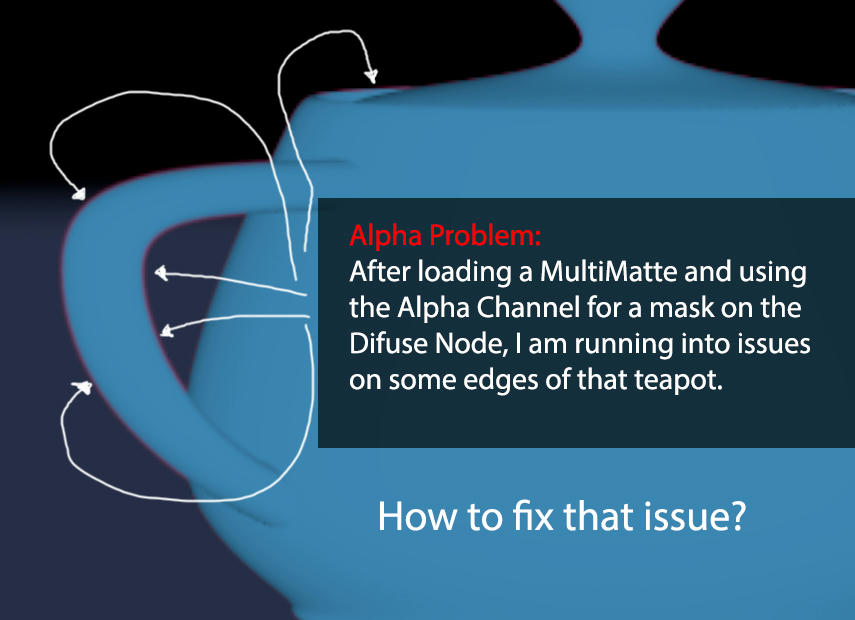 How can I get rid of the edge issues when comping and changing the color?
In this example: I simple want to change the color from pink to blue.
DOWNLOAD FUSION COMP:
http://www.mediafire.com/file/asccrs459v06cj1/Edge_Issue.comp
DOWNLOAD .exr FILES:
http://www.mediafire.com/file/4j2d2us3yok7qjq/files.zip
Note:
I am not using any image filter when rendering. My anti aliasing settings (noise threshold/vray) are super high with a value of 0.001. Meaning: the edges are super crisp and the anti aliasing shouldn't cause that issue.
That's why I am assuming.. I am doing something wrong when loading the 32bit .exr as an alpha into Fusion. Please find above my Fusion Comp and the two simple .exr files ready for download.
and here are my settings when loading the .exr alpha file. I am using the RED CHANNEL for the Alpha.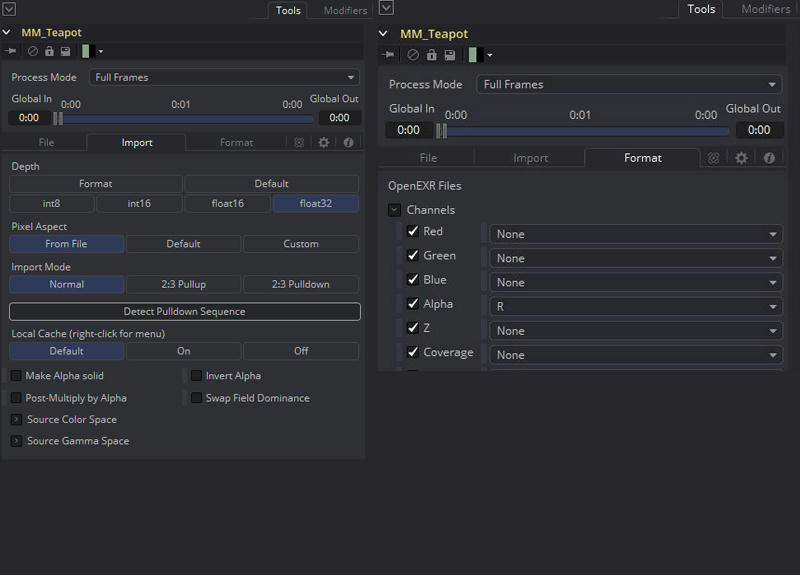 like always.. any little help highly appreciated!
Thank you very much!