Thu Feb 01, 2018 9:27 am
For anwsers on your question that you also asked 2 weeks ago!! Check that topic as i did put good info into that topic..
viewtopic.php?f=3&t=68816#p384931
About the size of the card. It is not bigger then a decent video GPU.. Where most external chassis are build for..
But as presented on the website as well as
all other hardware specs::#Click
Or 160mm in Metric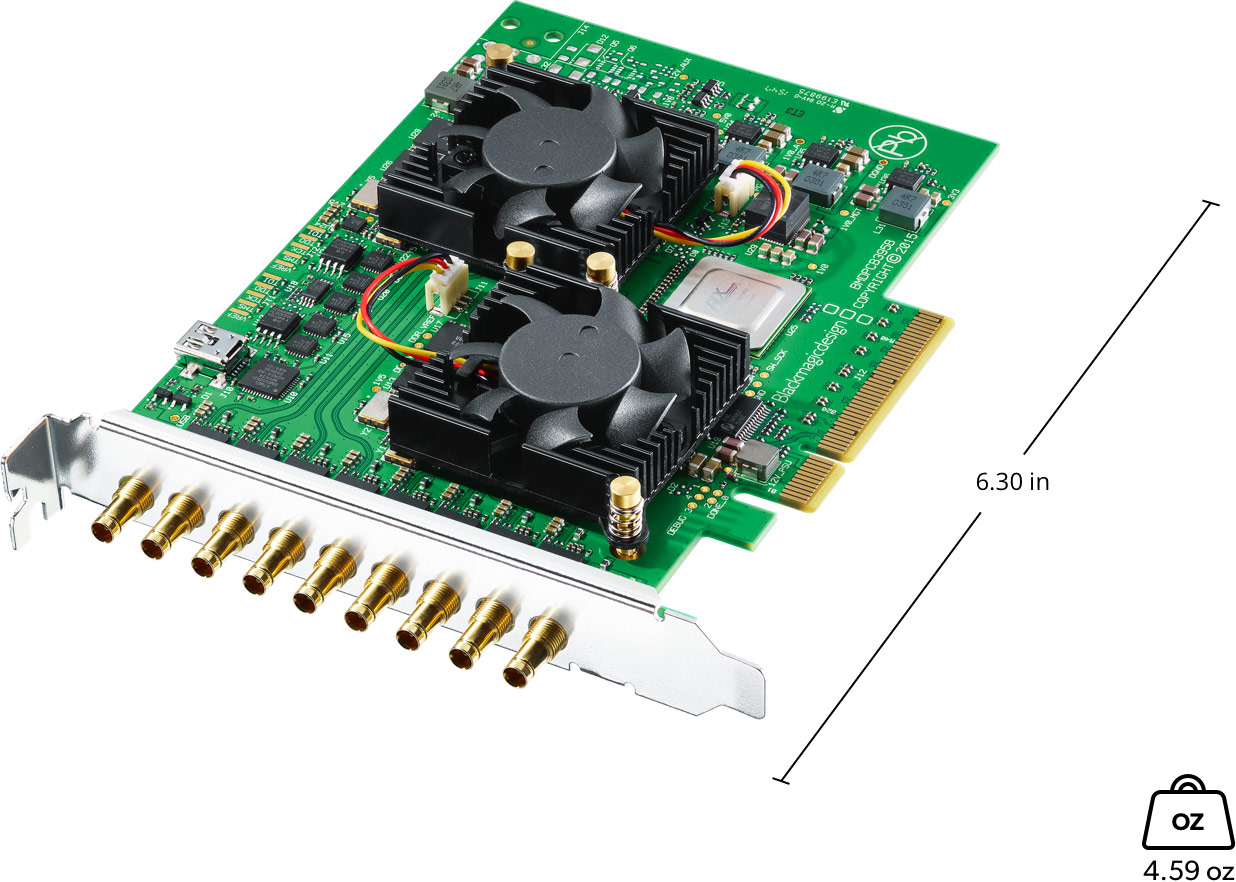 Daniel Wittenaar
.::
Xtreemtec Media Productions
::. -= www.xtreemtec.nl =-
4K OBV Trailer, ATEM TVS HD, 1M/E 4K, 4M/E Broadcast Studio 4K, Hyperdeck Studio Mini, Ursa Broadcast 4K, 4K fiber converters with Sony Control