Posts: 3362
Joined: Thu Aug 01, 2013 3:58 am
Location: Earth
Warnings: 1

Sat Aug 15, 2020 5:07 am
Some people were a bit disappointed that there were no 6k video phones. I saw this one down the shops, was cool to handle, but it was Motorola. To my surprise, looking at 865 phones, I see it does 6k video on it's 108mp sensor:
https://www.motorola.com/us/smartphones ... edge-plus/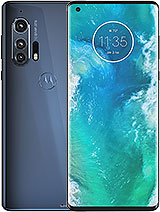 It's a shame that it doesn't do up to 6kp60 and 4kp120. The chipset might handle it, but I imagine the sensor might be limited.
a
If you are not truthfully progressive, maybe you shouldn't say anything
b
Truthful side topics in-line with or related to, the discussion accepted
c
Often people deceive themselves so much they do not understand, even when the truth is explained to them