Posts: 16
Joined: Tue Nov 10, 2015 4:22 pm
Location: France

Tue Aug 16, 2022 12:56 pm
Hello,
I just ran the BM Raw speed test and don't understand the results.
I thought a brand new Macpro M1 Max with 64Gb would be able to work correctly 4K BRaw in 60 Fps, but the result seems to show that the CPU cannot.. am I reading that correct ?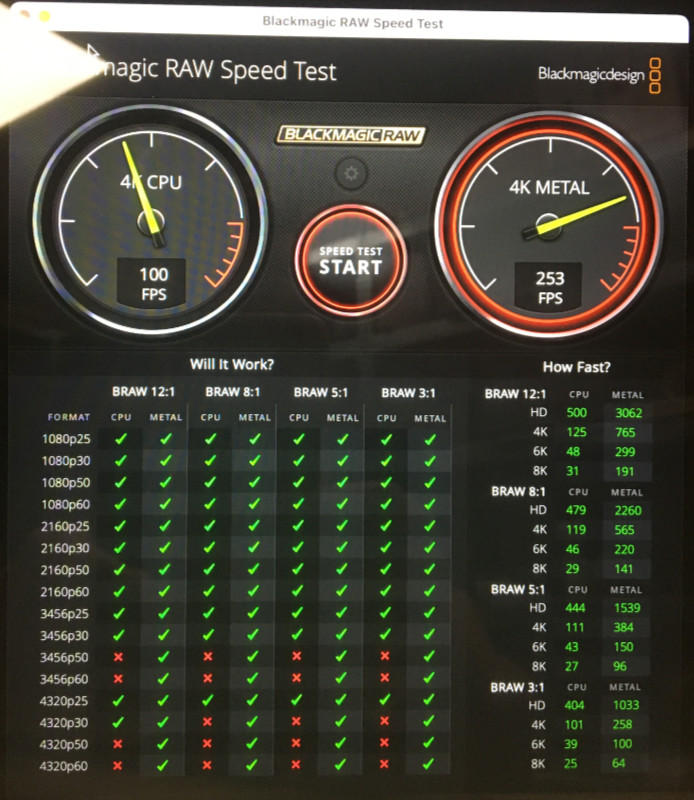 Thanks for some enlightment because I only bought the M1 for DVR18 and I have nothing else on it ..
1clap.com
DVR 18
MBP Pro M1 max 64Gb 32c