Thu Jun 26, 2014 3:55 pm
I have a fairly decent understanding of read and write speeds and what they mean. I think this is a tough subject for most people to understand. I am trying to understand why I am dropping frames with 4K RAW.
I have 2 Kingston HyperX 3K 240GB SSDs which are rated up to 510MBps Write and up to 555MBps Read.
I know I should pretty much cut that number in half and the Blackmagic Disk Speed Test proved that.
It is my understanding that the frame size for 4K RAW is about 8.5MB per frame. So at 23.98 fps that would be 203.83 MBps. Correct? And if so, why am I dropping frames when the disks should be fast enough?
I hope someone with a better understanding can explain this to me.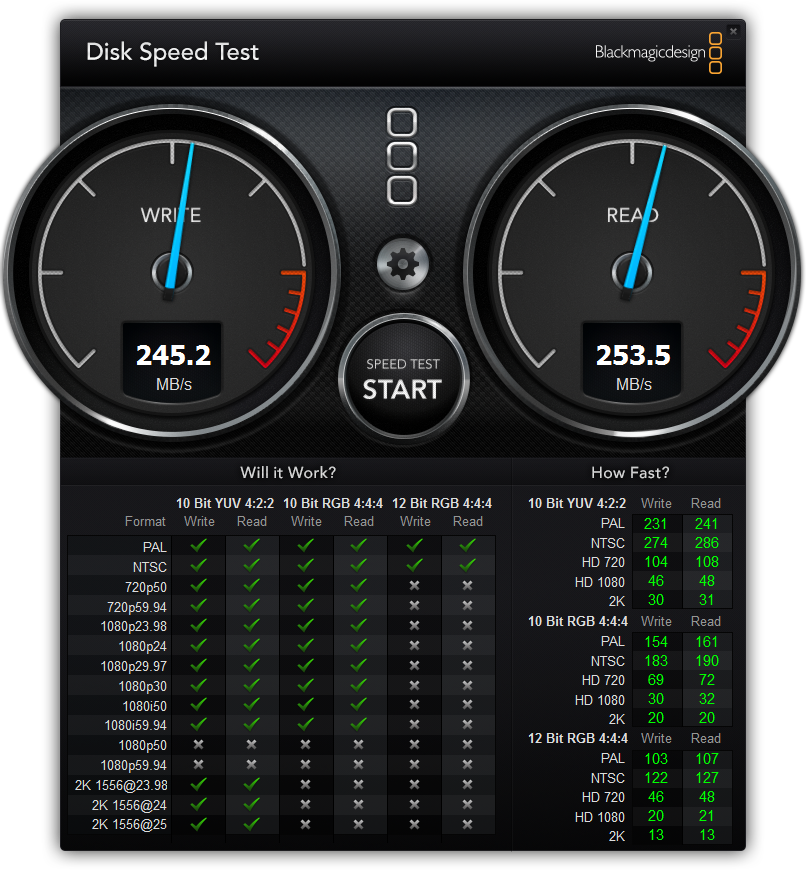 SIGN THE PETITION TO GET BLACKMAGIC TO ACKNOWLEDGE AND FIX THE FPN ISSUE WITH THE PC4K
http://www.change.org/petitions/blackmagic-design-we-want-them-to-acknowledge-and-fix-the-fixed-pattern-noise-issue-with-the-blackmagic-production-camera-4k