Posts: 1568
Joined: Tue Oct 30, 2012 1:11 pm
Location: SVK

Tue Jun 30, 2020 11:34 pm
Sonifex have nice new DANTE embeder/deembeder :
https://www.sonifex.co.uk/avn/avn-dio10.shtml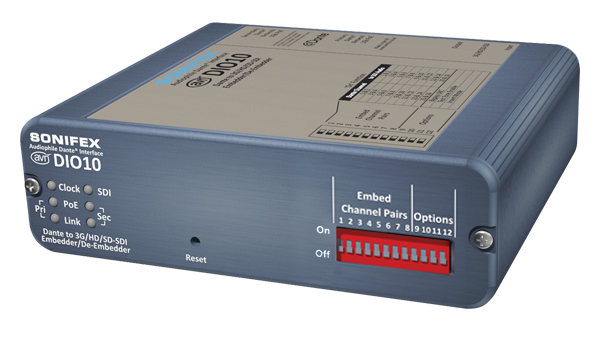 I really want to embed 16 audio channels from Midas M32 and record it to Hyperdeck ..
But this Sonifex is only 3G SDI.. I want it in UHD 12G ..
So my idea is to use SDI to QUAD converter .. It divide signal to 4 x 3G SDI .. I will add this Sonifex into one 3G SDI quadrant .. And back into 12G SDI with QUAD to SDI .. Will it work ?
And question is : Which audio channels are embded with QUAD TO SDI converter ? From input number 1 ?
I was looked into manual , and there is nothing about it ..
http://www.media-planet.sk
http://www.stonepp.tv
http://tally.pytkin.sk