Fri May 07, 2021 12:24 pm
My app, MixEffect, for controlling Blackmagic Design ATEM switchers on iOS and iPadOS is now available on the App Store! Thanks to everyone who has been beta testing this over the past two months.
https://apps.apple.com/us/app/mixeffect/id1555812675
If this is the first time you're hearing of MixEffect, the app functions as a near-complete replacement for the ATEM Software Control app on macOS and Windows. It features a scalable interface for running on small screen iPhones and iPod touches to big screened iPad Pros.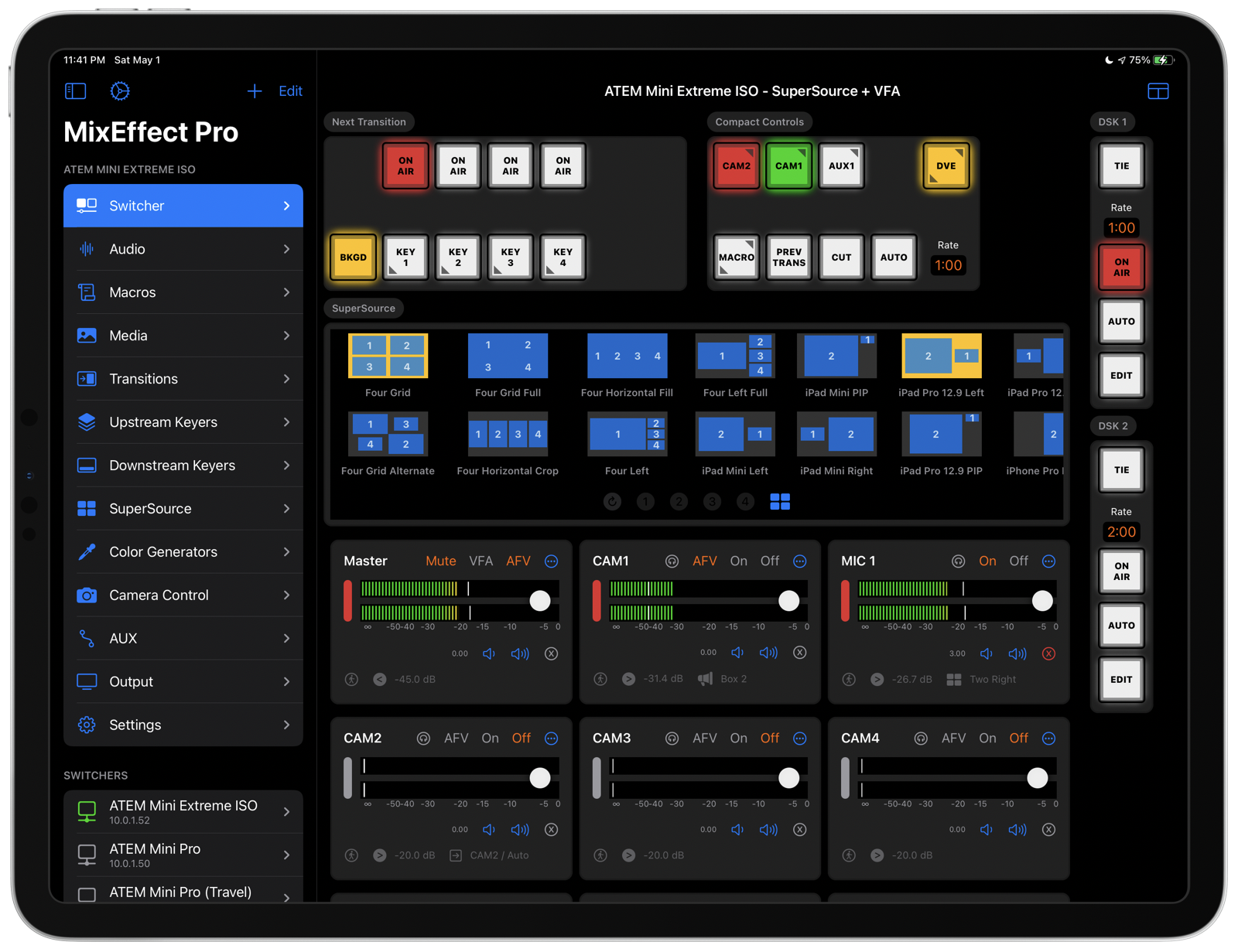 On top of this, MixEffect adds a number of features that are geared toward working pros:
-
SuperSource
: Visually create, edit, save, and share presets. Enjoy automatic and animated transitions from one SuperSource to another. No macros needed!
-
Macros
: colors, icons, and filtering.
-
Streaming
: Easy editing of your streaming services and servers. Mark your favorite servers and streaming profiles. Import and Export the Streaming.xml file for ATEM switchers.
-
Automation
: Control your switching using Siri and Shortcuts.
The app is free to download and comes with a 30-day trial of MixEffect Pro. The basic version allows you to change program/preview, set transitions, perform cut/auto, and use the fader bar. Go Pro with a single in-app purchase of $49.99 to access Macros, Audio, SuperSource, Streaming, DSK, USK, Automations via Siri and Shortcuts, and more.
I am constantly updating the app and a number of features lined up for the next release, including Companion / Stream Deck support.
More information can be found on the MixEffect website:
https://mixeffect.app
MixEffect, control your ATEM Switchers from your iPhone or iPad
https://mixeffect.app